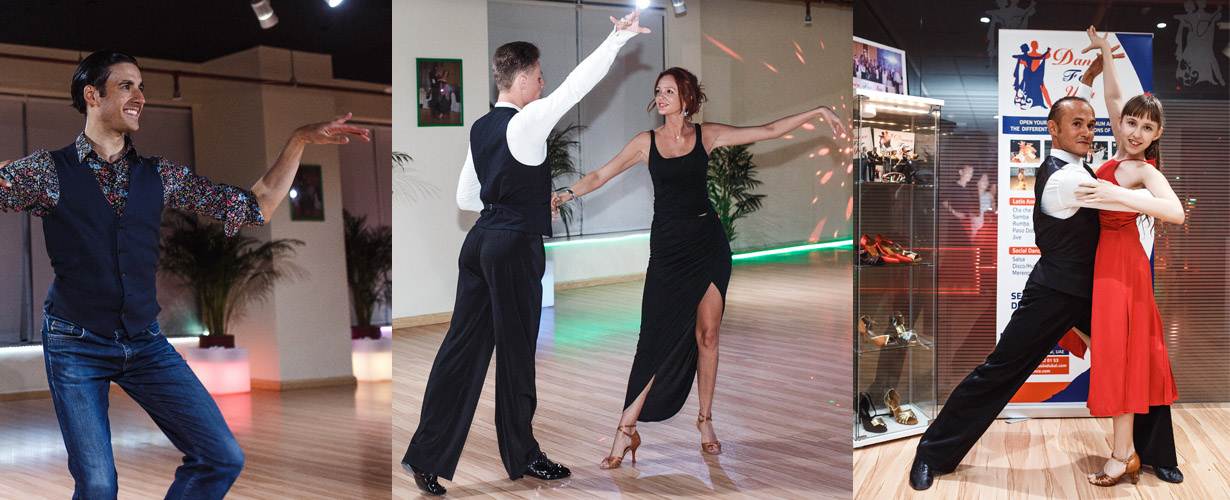 The Best Dubai Party - Gala Evening 2016
Our dance school is not just limited to teaching. We love dance, music and parties! This time we organized a grand Gala Evening in Dubai – a super dance party with live music, professional dance showcases, snacks, some dance coaching and full of fun!
The Dancing Party
On Friday, the 3rd of June, our dance studio was polished up and ready to become the center of dancing in Dubai, at least for this evening. The doors of the studio that has largest professional sprung dance floor in the city were open for everybody who enjoys dancing and parties! Being a VIP event, it was obligatory to book the tickets beforehand, as we noted on our website.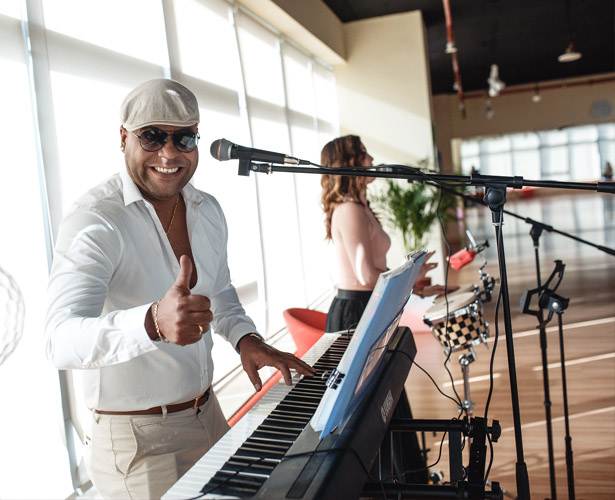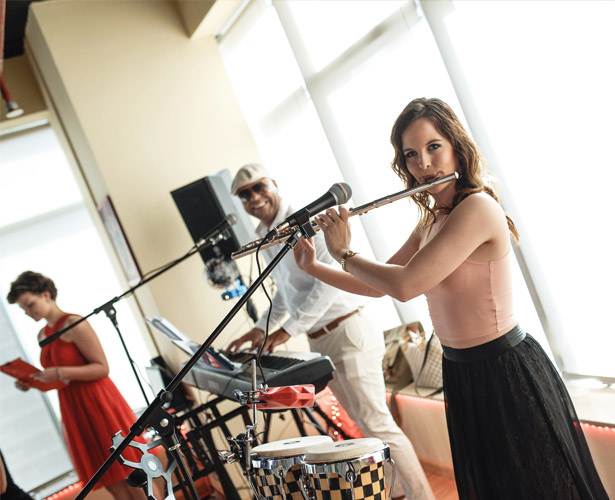 Music is a vital part of every party that makes it successful! A good DJ knows how to warm up the audience and add some fire to make it shine! The Gala Evening had a live music during the whole event thanks to the band from Cuba – country that made great influence into Latin dance styles and is known for its Cha-Cha-Cha, Salsa and Mambo! And they really know how to play and what music is the best for the ballroom dancing!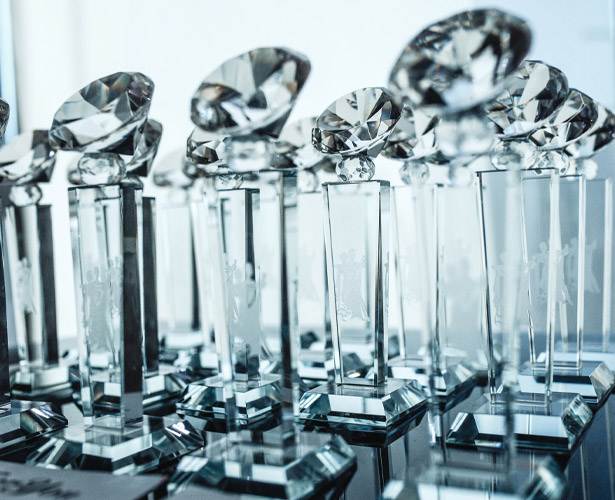 We have prepared a special surprise for our students – it's the award ceremony with "Top Student" medals, certificates of achievement, and crystal trophies!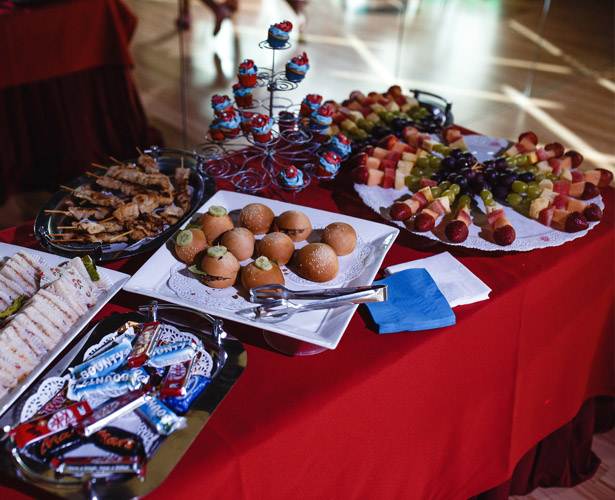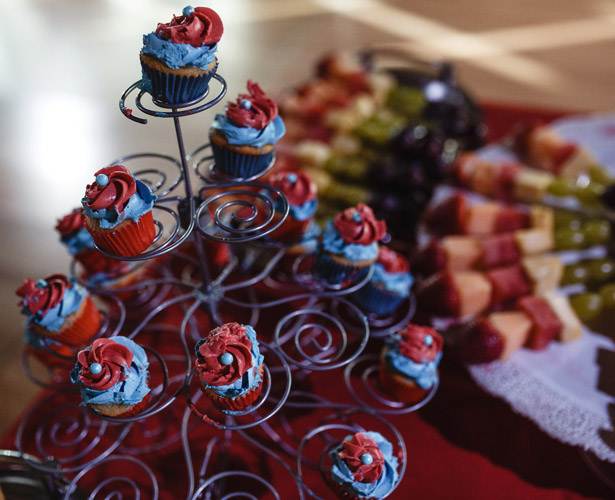 The Gala Evening consisted of two sub events:
A special party for kids and children that started at 5 p.m.
The main party for adults started later at 6 p.m.
Activities for Kids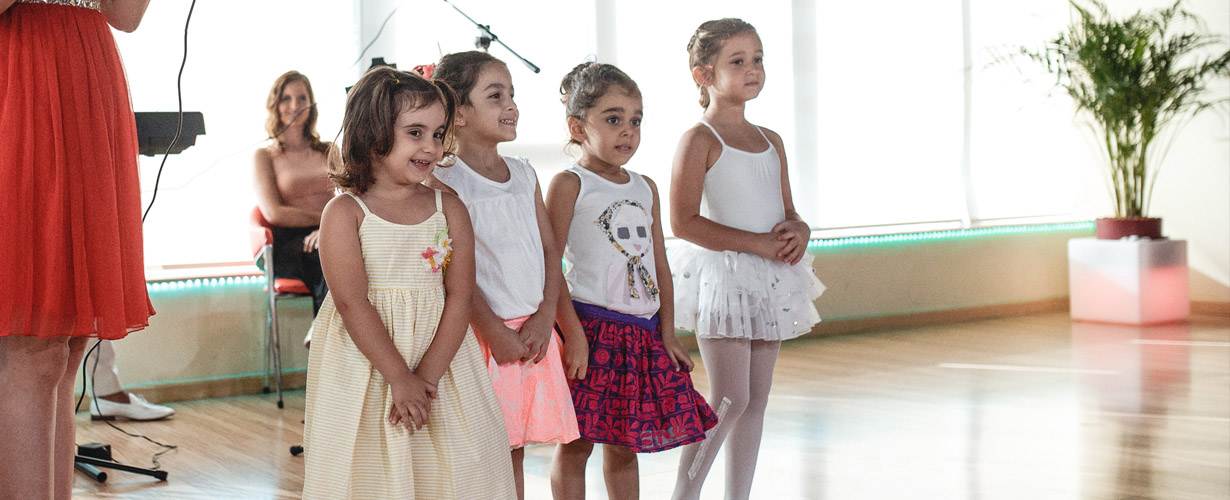 We believe that dancing like love can conquer any human heart and soul, no matter of sex or age. Our dance school has always been famous for its careful approach for kids dancing activities, including dance lessons, master classes, charity and other beyond study events like parties. Having a vast experience working with children we tried to reflect it in the Gala Evening by creating a special party dedicated solely for kids with unique individual scenario. This party was intended for very little kids of kindergarten age and up to pre-teen children and teens.
Obviously, the key activity of the party for kids was the same as for adults: it was dancing! Of course some dances were different and adapted according to the age. Our dance teachers and instructors assisted the children, showed the dance moves, tried to make them feel comfortable and enjoy dancing. The youngest participants performed group dances, while the elders performed really amazing ballroom dancing with a partner. However, for us such cool and nifty performance was not a surprise, because most of the kids are our students and already have proven their dancing level and capabilities at various dance competitions.
All the kids were happy to receive special certificates and medals from our dance school that verify their participation in the Gala Evening and motivate them to continue mastering the dance skills.
The Party for Adults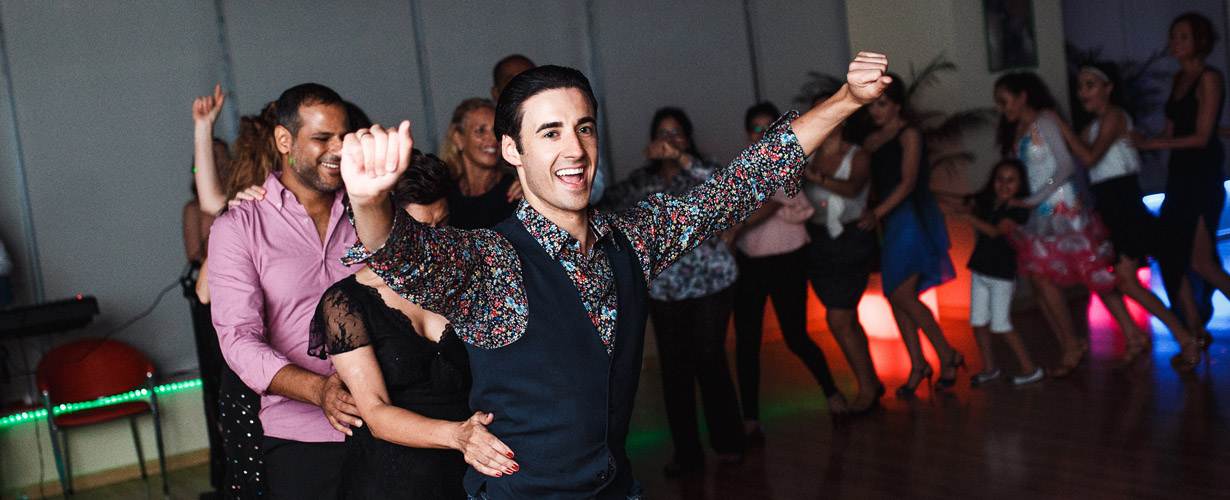 This evening we danced Cha-Cha-Cha, Waltz, Tango, Salsa, Rumba, Jive and other Latin American Dances. Our dance instructors prepared a set of dance showcases for the audience! Besides, there were several performances made by our students. And of course there was a plenty of time for freestyle solo, couple and group dancing!
The Photo Session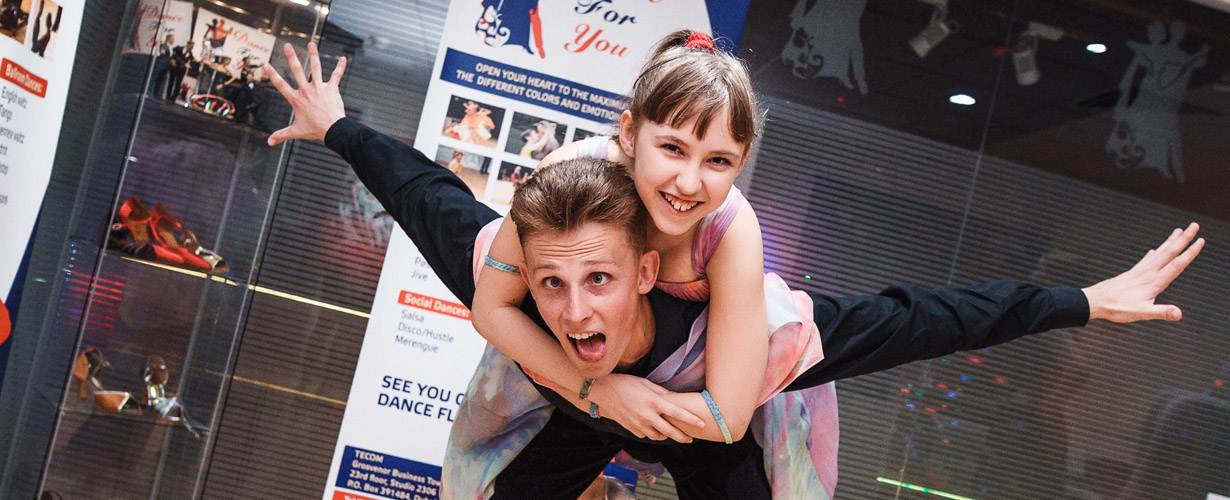 The final part of the evening was dedicated to the photography. Everybody could try different poses and feel like a photo model having a cover shoot session. Our staff members were also eager to join and make photos with them. Definitely a good photo session adds more fun! Please, visit our photo gallery to see more photos.
This Gala Evening was another event that we organize. We will be glad to see you at our next parties! Meanwhile, please, follow us on Facebook, besides, all the news will be posted on our website, too!