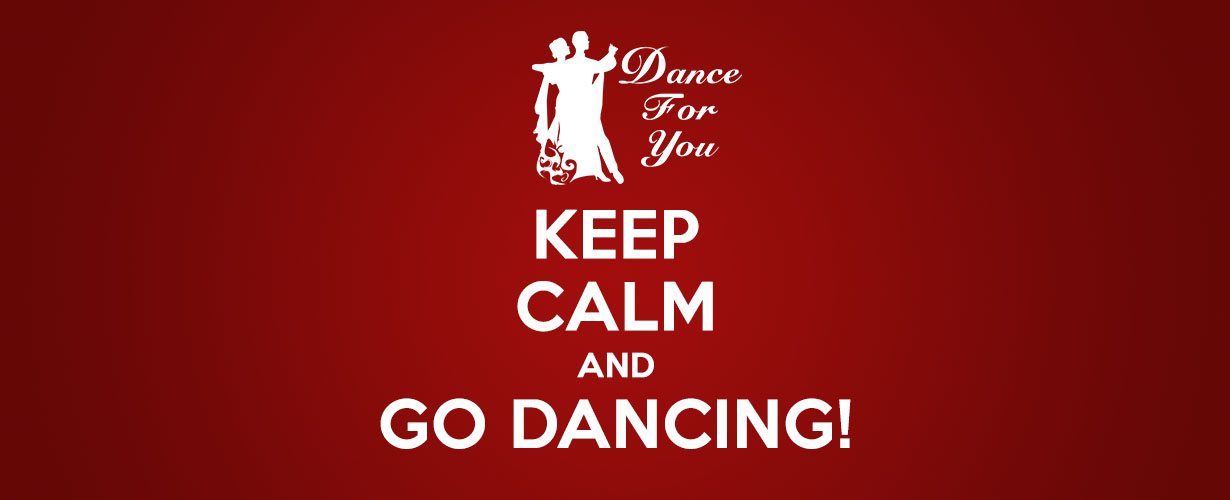 Ballroom Dancing: Keep Calm and Join Us!
The non-stop dancing season continues at Dance For You Studio in Dubai! Every day we dance Waltz, Salsa, Tango, Quickstep, Samba, Rumba and other Latin-American dances. Apart from practice sessions and dance classes, we have a schedule of dance championships and contests to attend. Our team is on a winning streak and have been getting into the top rankings lists everywhere, but still there are many events left that we plan to win! It's the right moment to join us and start dancing!
Dance like no-one is watching
Dancing can unleash your feelings and you can discover new sensation of positive emotions! It opens you mind and frees your soul. For novice dancers it's much easier to start dancing on a private floor to get more confidence and improve the dance moves. Our dance studio can assist you in your desire to dance by offering you:
Dance lessons for individuals and couples (wedding packages are also available).
Group and private dance classes with personal teachers and time-table.
Gender option: you can choose male or female instructor.
We help you to find a dance partner (among other students or we offer professional dancers, e.g. for Pro/Am dance competitions).
Provide our dance floor for regular dance practice sessions where you can dance with everybody and have fun and try your new dancing skills.
Dancing is not only the best activity in world, which may give you a unique feeling on freedom and happiness, but it's also a professional sport that you can easily join at any age. Our dance school has lots of experience in this area and provides special training and can prepare you for successful performances at various dance events!
The Show Time
There are moments to work hard, and moments to shine bright! We are proud that our educational programs and methods, dance courses and teaching secrets of our instructors led our students to the top places at ballroom dancing championships and competitions. Besides, it's a fair indicator of how successful we are as a dance school.
In every sport the most wonderful feedback you may have from dancing is a taste of competition, success and reaching of chosen targets. And our students, for sure, never give up in creating new goals, keep improving themselves, and always try their best to achieve the new heights! Last month our dance studio successfully went through the International Dance Competition Crown Cup - and now our students are already in rush for a new contest: Venice Dance Festival 2016! Venice Dance Festival has been leaded since 2004 and nowadays it attracts thousands of dancers and dance lovers every year. It includes the biggest contest in Pro-Am in Italy, championships of Italy in every discipline and international competitions for dancers in every category.
Training hard, doing their best, spending time on the dance floor - members of our Dance Family are confidently improving their dancing skills and sustainably exceed themselves step by step. To reach any destination firstly you have to choose where do you want to get, then you need to find a path - but the most important is a continuous motion in the preferred direction! And for us this motion is accompanied by beautiful music and always is full of joy! We are so proud for our students and professional dance instructors and happy to wish them a good luck, courage and strength!
Dance me a Lifetime
Dance me through love warm and tender
With glitter ball lights in your eyes
Dance me through all I'll remember
in the glow of a million soft sighs
Dance me through children and laughter
in a place where true love never dies.
Dance me before and then after
as I drown in the pools of your eyes.
Dance with me every day of our lifetime.
Dance away all heartaches and pain.
When I am old and my eyes lose their bright shine.
Dance me until they glow once again
Jude Kyrie
Join our team and let's have fun and enjoy dancing together! We have various options and will handle your dancing needs. The dance floor is yours and waits for you!
Contact us now.