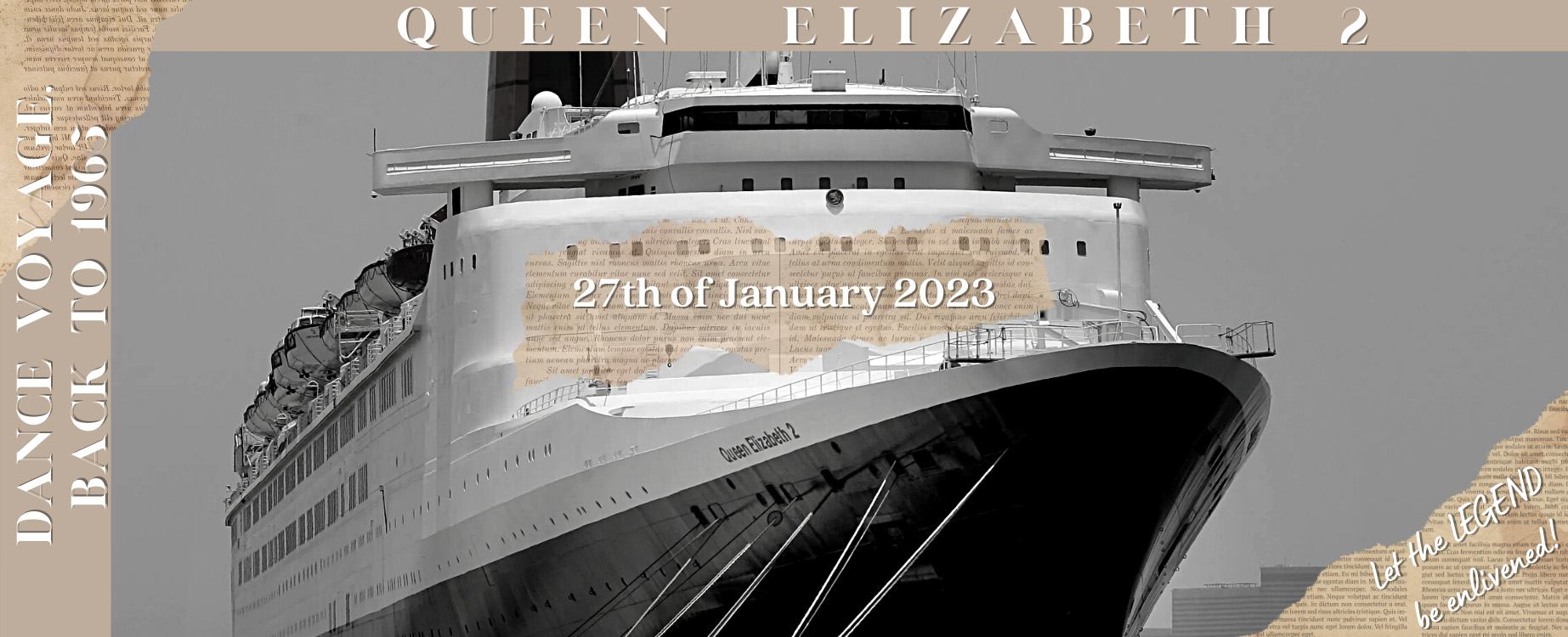 Fabulous Dance Cruise 2023, welcome onboard!
Hey, hey, hey, our dearest reader! Here we are welcoming you onboard with Dance For You team. "What do you mean?" - You may wonder! "How come?" - You may marvel! "Are you guys, serious?" - You may finally ask! And yes, we are. We are absolutely sure and 100% determined to surprise you with a mind blowing and breathtaking "Fabulous Dance Cruise 2023". "Where is that taking place, in Dubai, seriously?" - You may question the so called trip! Yep, it is. Are you ready to join?! Let's pack the suitcase together then!
The year 2020 was, is and unfortunately will be to a certain extent unforgettable for everyone. We are all super happy to contemplate a new calendar page that clearly and luckily unchangingly says 2023. Well, then it's a high time for 2023 to stick in memories of our talented dance amateurs with its unbelievable event at the extraordinary location! Do you want to know another fascinating sight of the Gulf pearl?! Dance For You team is happy both to introduce you to this never-seen-before-masterpiece and to provide you with a chance to be a part of a historical journey. It sounds great, doesn't it?! Are you ready to know more?!
Queen Elizabeth 2, a luxurious Ocean Liner, has nowadays hospitably opened its doors to Dubai's residents and tourists as a unique floating hotel with one-of-a-kind tremendous history. Arriving in Dubai on the 26th of November in 2008, this Legendary British Ocean Liner has been accumulating all its glory, elegancy and magnificence for 13 years now. Fortunately the time has come, 2023 seems to be the right year, the perfect time to flourish within, reviving the unforgettable Ballroom spirit of the past century among the modern life 21st century "inhabitants".
"Bon Voyage" Elizabeth Queen 2, Fabulous Dance Cruise 2023 Event Trailer
Built back then in 1965 we suppose no one would ever have thought that QE2 was destined to have a smashing success even so many years later, after finishing its "sailing career", in a place where The Sun, Sand and Sea make an unbelievable combination of full zest of life. This place is Dubai, a heart of the UAE. And now, 56 years later, Dance For You team has been so lucky to get a once-in-a-lifetime-opportunity to breathe another fantastic wave of life into a Grand Lounge of QE2, the place where Queen Elizabeth II herself set foot on the best of the best dance floor.
For the first time in the history of a Dancing World a professional dancing studio in Dubai, the UAE, Dance For You is more than excited to invite everyone to take part in a deluxe and incredibly Fabulous Dance Cruise. The Winter Gala 2023 is about to bring back the atmosphere, decorations and attire of the most elegant and that much missed time. Let's be the authors of the upcoming memorable adventure together, shall we?! You don't want to miss a new chapter of QE2's history as the Outstanding Ocean Liner in the past and a Unique Floating Hotel in the present; a new episode of Dance For You enormously talented dancing community winning over a superbly sparkling dance floor with its tremendously mastered dance routines of ballroom dance program.
Our dearest students and a professional team of dance coaches will create an exquisite atmosphere embarking upon a graceful ball ever of the 21st century. Dance Floor, where this time?! Within the Queen Elizabeth 2 premises, what else is there to be wished for? We will be making up a brand new ballroom story together by means of classy, courtly and delicate dance moves whereas a special guest of the upper class gala will give us a hint afterwards whether we succeeded or even exceeded the widely-known back in the days Fabulous Dance Gala evenings!