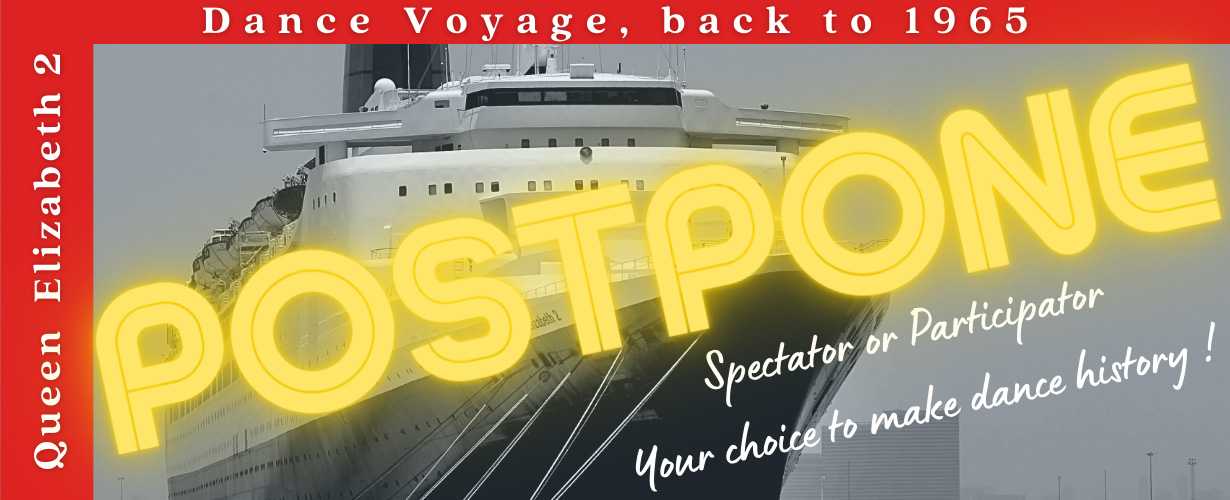 QE2 Postpone
Hello everyone! Are you looking forward to an exquisite, first in the history Ballroom dance event at a tremendous place QE2? We are, frankly speaking and believe you are as well, aren't you? Well, we are definitely going to experience that…but…a bit later. How come?
Due to the whole not that pleasant pandemic situation, Government of Dubai, the UAE is always about staying safe and so is Dance For You team. That's why according to their regulations we have to postpone…and to postpone only… this unbelievable dancing event for a month, give it or take, but no worries, we will surely be the ones to write a dancing history in a pearl of desert together! We promised earlier and we do promise now if less than a month you will be the first one to know because our social media as well as official channels of Dance For You studio are the primary source for spreading incredible "dancing" news, just stay tuned! And remember – Queen Elizabeth 2, a luxurious Ocean Liner indeed can be considered as one of the Seven Wonders of the World, but we, together, will help it re-live one of the most elegant, exquisite and delicate periods of life history where Ballroom Dance events, such an outstanding pastime, would take place.
Well, we guess there are no doubts left and sooner or later we will be lucky enough to see you enliven the Legend at Fabulous Dance Cruise 2021!
Our past events and other articles you may like: