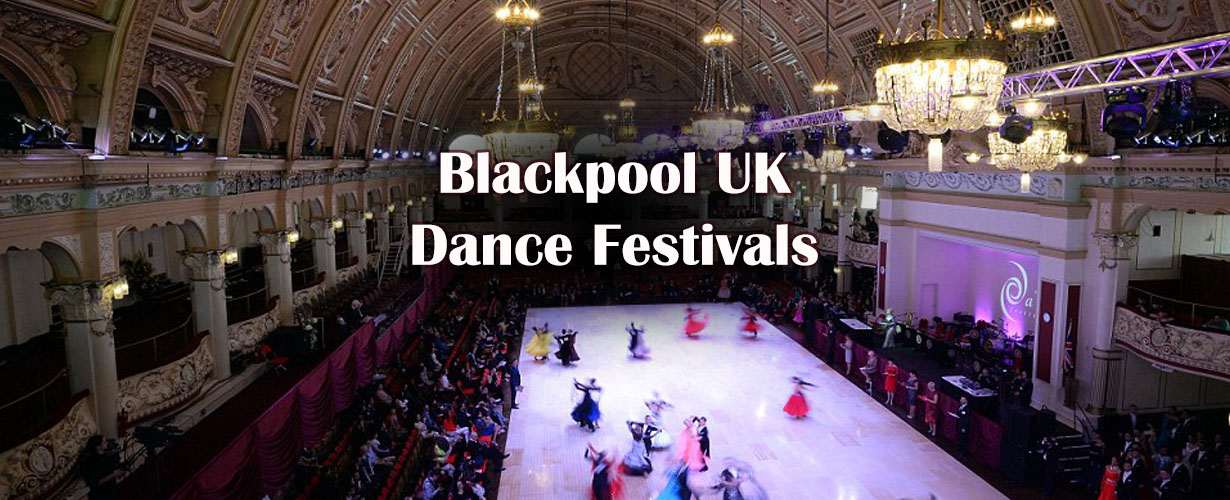 Blackpool: Most Prestigious Ballroom Dance Competition
What is the most famous, honorable and respectable ballroom dancing competition in the world? The answer is "Blackpool Dance Festival". Below we will explain how it could achieve such popularity and gain top significant position in the world of ballroom dancing events, we will reveal some historical facts, describe the competitive part in details.
Blackpool – a Land of Dance Festivals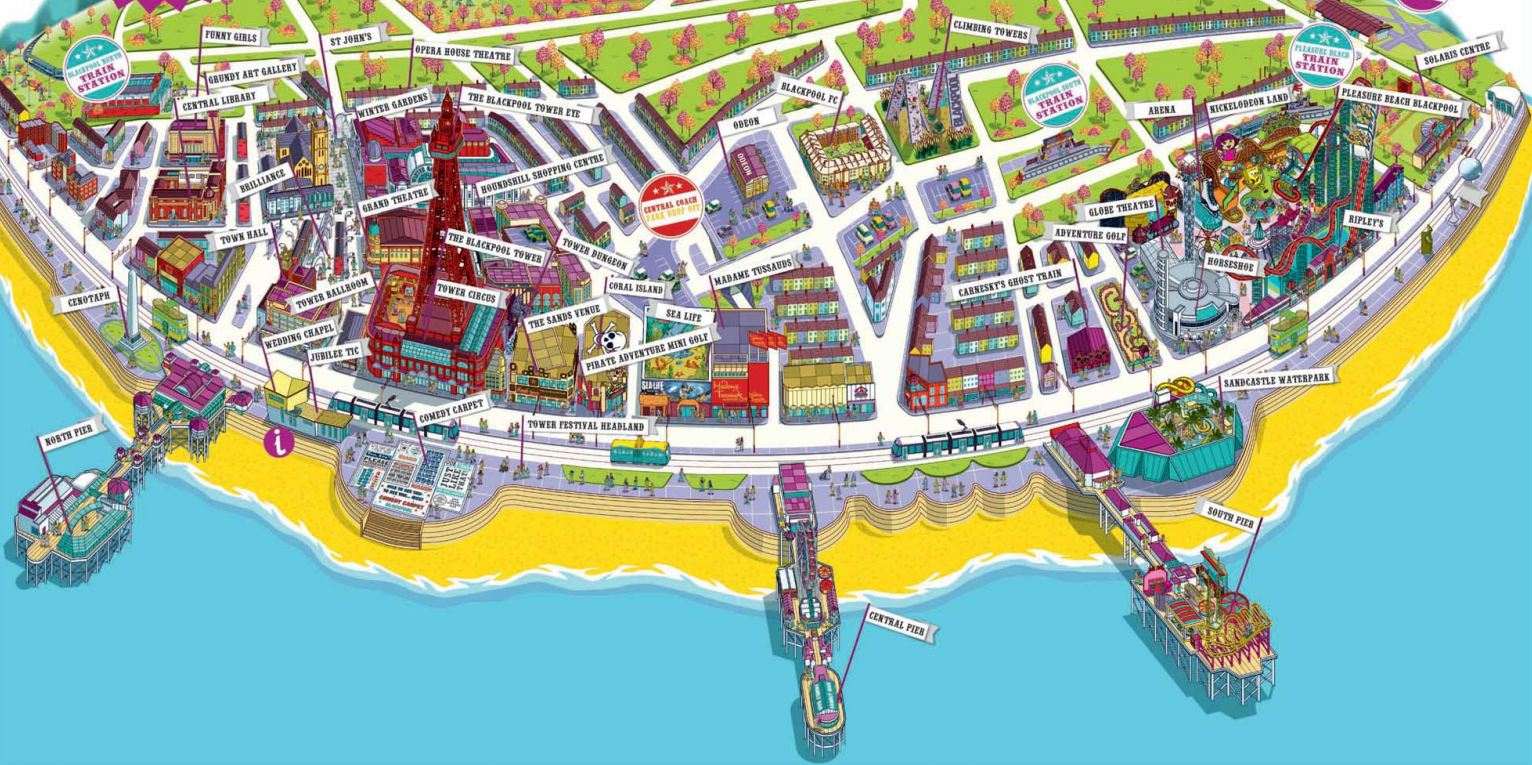 Map of Blackpool
When dancers say "Blackpool" they usually mean the Blackpool Dance Festival. It's the main and largest dance competition event that appeared in 1920 and takes place in Blackpool, UK. If there's a heaven on earth for ballroom dancers, then it's definitely Blackpool. It's a less known fact that actually there 5 dance festivals organized in Blackpool. If you are lucky to live there, you can enjoy all of them during the whole year! And if you're not so lucky, you should plan visiting Blackpool beforehand. In this case you can choose one or several of the following festivals to attend. All of them take place in Empress Ballroom at the Winter Gardens – a large entertainment complex in the town center. The Empress Ballroom was built in 1896 with a floor area of 1,160 sq. meters, the ballroom was one of the largest in the world.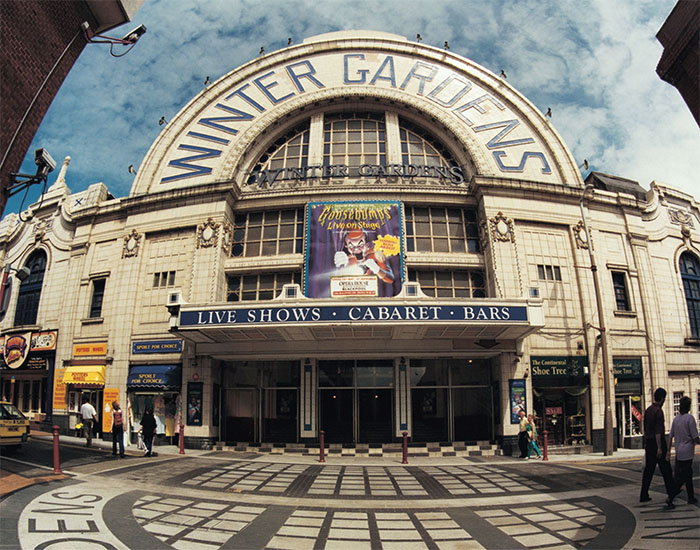 Winter Gardens, a large entertainment complex in the town center. It includes the Empress Ballroom where the festivals take place.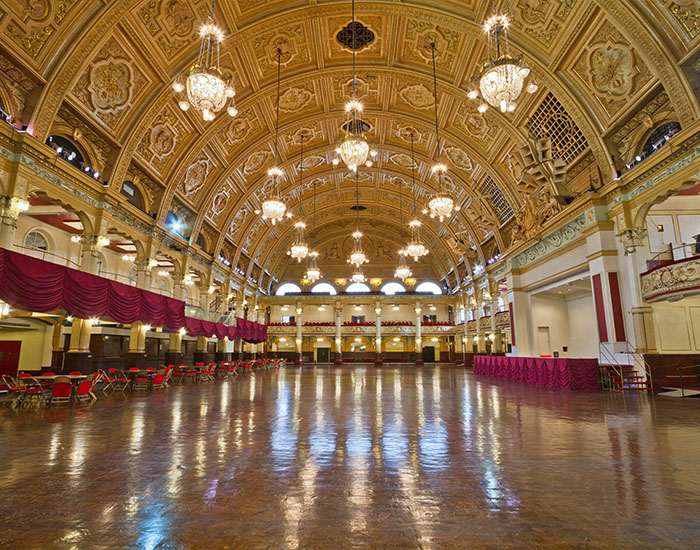 Empress Ballroom, built in 1896, was one of the largest sprung ballrooms in the world.
The Blackpool Dance Festival
It's the primary and oldest dance event (started in 1920), considered to be the world's most famous dance festival. To make it short, it's often called "Blackpool Championship", "Blackpool Festival" or even simply "The Blackpool". It's the longest festival of all, and usually takes 8 days. Below in the article we will mainly focus on this event.
Junior Dance Festival
An exciting event for younger competitors that has been running since 1947. Now every April it gathers over 400 dance couples all over the world. Traditionally, the Festival took place in the Blackpool Tower Ballroom. Since 2010 it moved to the Winter Gardens, Empress Ballroom, where all the other Blackpool festivals take place.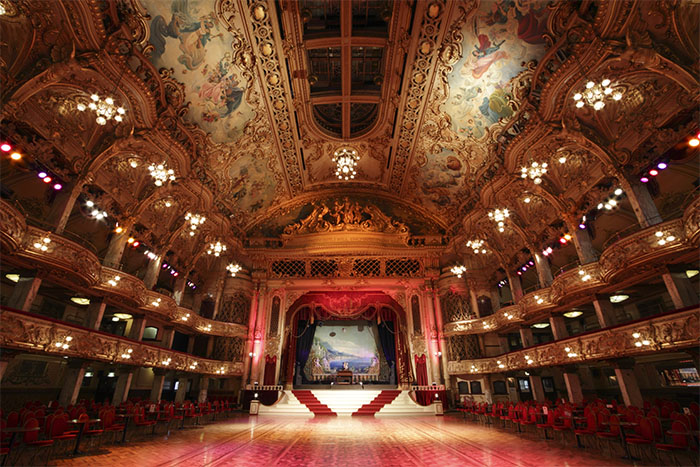 Till 2010 the festival took place at the Tower Ballroom of the Blackpool Tower.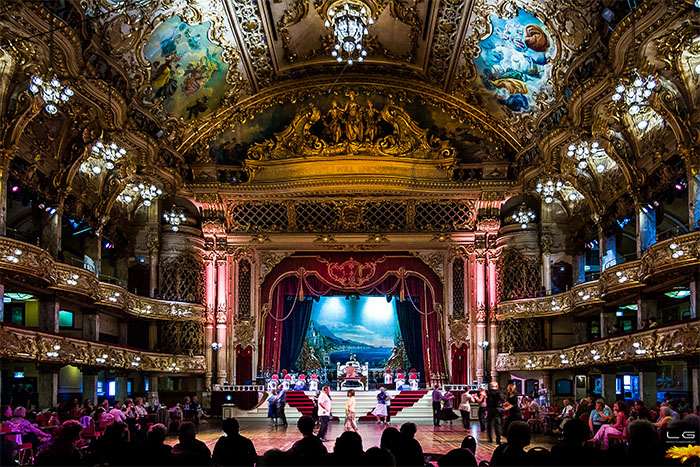 Built in 1894, the Tower Ballroom is still open for various dance events.
According to the competition rules, the children are divided into 2 groups:
Juveniles (6 to under 12 years)
Juniors (12 to under 16 years)
The Festival covers 3 branches of dancing – Latin American, Ballroom and Sequence.
Blackpool Freestyle Championships
This championship usually takes place in October and covers the following competition types:
Solo – when a dance is performed individually by a single dancer.
Premier Championship – dancers must perform all the dances of the predefined list.
Team – a dance performance that includes more than 2 dancers.
Slowdance – section for slow dances (Slow Waltz, Slow Foxtrot, etc.).
Couples/Pairs – competition between dance couples.
Blackpool Sequence Dance Festival
Started in 1949, the Blackpool Sequence Dance Festival usually takes place in October and is devoted to Classical, Modern and Latin Sequence Dancing. Sequence dancing is a form of dance in which a preset pattern of movements is followed, usually to music which is also predetermined. Historically sequence dances are older than modern ballroom dances that developed and become popular in the early 20th century. Despite the fact that sequence dancing was pushed aside, it still exists and continued to evolve. Now it includes so-called 'Old Time' dances and also adapted versions of the new ballroom dances and Latin dances.
In the program of the festival you can find various dances, for example:
Countess Waltz
Fylde Waltz
Kensington Two Step
Liberty Two Step
Miami Tango
Premier Two Step
Quando Quickstep
Regis Waltz
Rialto Two Step
Saunter Reve
Saunter Shiraz
Stardust Saunter
Tango Magenta
Tango Serida
Tango Solair
Tarantella Tango
Waverley Two Step
The Festival is divided into two sub events: for adults and kids. These sub events are not concurrent, i.e. children and grown-ups perform at different days, so that guests can enjoy all performances. Besides, the festival provides opportunity for social dancing in-between the competitions.
British National Dance Championships
Originally entitled "The British Closed Championships" this event is open only for UK dancers of all ages that have the respective citizenship. But you can visit it as a guest in any case. Started in 1974, this event takes 3 days in November and gathers over 500 participants that perform dances from Ballroom Standard and Latin Programs.
The Blackpool Calendar
If you plan to visit Blackpool, you may plan your trip according to the following schedule of the festivals:
The Blackpool May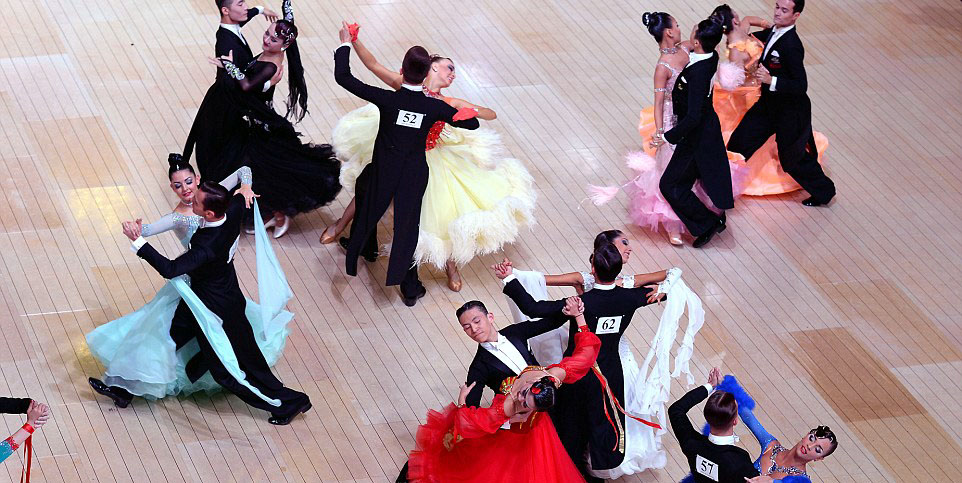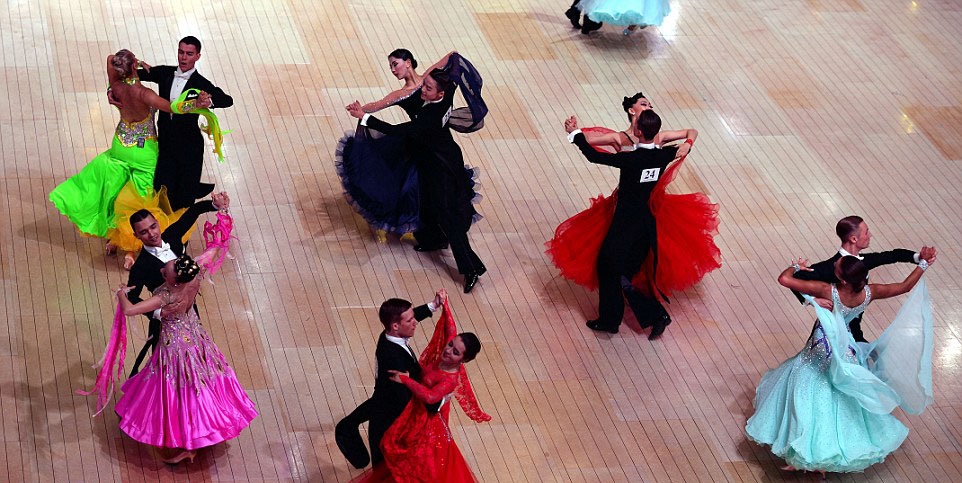 "The world's first and foremost festival of dancing"
(It's what the organizers say about their Blackpool Dance Festival)
The Blackpool Dance Festival is something special and extraordinary. It can be compared to have a similar highly esteemed and valued status as Roland Garros Championship for tennis, Formula One World Championship for car racing, The Cannes Festival for cinema, and Disneyland for kids. Yes, the Disneyland, because Blackpool is a place where the dance magic happens! The best dancers from dance schools and dance studios located in different parts of the world train hard to win the chance to participate in this event.
"The most important thing is not to win but to take part"
(Pierre de Coubertin, founder of the International Olympic Committee)
The Blackpool is like Olympic Games: it's so prestigious that simply taking part in it is a great personal achievement and victory. It's a die-hard competition and winning it is like earning an Olympic Gold Medal that automatically grants you the entrance into the Hall of Fame for ballroom dancing: your name will always be remembered and you can pride yourself on your fairly brilliant dancing skills.
The Blackpool Dance Festival is often referred to as the Blackpool May, because since the 21st century it is held in the month of May. It's really the longest and largest dance festival, which gathers about 3000 dance couples! Traditionally, it takes 8 days, however, there's a high probability that it will be extended even more! One of the reasons is undying interest to this event that attracts both: dancers and spectators. Besides, the festival also evolves and expands. Originally it was open for UK dancers only. But then it quickly drawn attention to itself and reached great popularity that lead to removal of such limitation and made it a truly open international competition. Today dance couples from over 60 countries are presented on the festival. Another boost is related with the dancing categories. Originally the festival has been covering Ballroom and Latin American dancing in categories of adult amateur, professional couples and formation teams. In 2005 two new categories were introduced: The British Rising Star Amateur Ballroom and Latin Competitions. Besides, two invitation events were added that brought extra interest of the audience: the Professional Team Match and the Exhibition Competition.
The Blackpool Pro/Am Competition
We have good news for amateur dancers! Apart from professional couples, the Blackpool Dance Festival gives opportunity for amateur dancers to participate and show their skills. The Pro/Am format implies that a dance couple consists of professional dancer (usually dance teacher) and amateur dancer (student). The only limitation of the Blackpool rules is that no split partnerships is allowed. It means that professional competitors may only have one partner in each event.
Blackpool Dance Videos
Blackpool Dance Festival 2015 Highlights
Junior Dance Festival 2013 Highlights
Blackpool Dance Festival 2004 Pro Latin Final
Professional Ballroom Blackpool Open British Championships 1998
Our Dance School and the Blackpool
Our "Dance For You" studio perfectly knows what the Blackpool is, based on our own experience. Some members of our dance teachers, dance instructors and choreographers crew participated there in professional category. Such fact proves the highest level of our educational staff. Besides, we continuously prepare our students for various Pro/Am dance competitions and they get top rankings and places at dance international championships. We already have visited Paris (France), Saint-Petersburg (Russia) and of course shone bright in Dubai. May be it's time to move on and expand the geography of our students' victories? Blackpool looks tempting and inviting candidate. We won't reveal our plans about next dance competitions for now, but quite possible the Blackpool Dance Festival is in the list.
If you are interested in participation at Blackpool Pro/Am competition, feel free to contact your dance teacher and ask the questions. We will gladly provide you complete and detailed answers and will help you to prepare for this competition. And of course we will offer you one of our teachers as your Pro partner for the championship.
If you are not a student of our dance school yet, then it's the right time to join in! We offer a wide range of ballroom dances lessons that are available in private and group formats. Our dance classes and unique educational programs are designed for single adults, couples and children. We will help you to determine your favorite dance style, teach you the dance moves and can prepare you how to look gorgeous on the dance floor and how to perform amazingly at dance parties or competitions. If you are intermediate or advanced dancer, we have a special training for you, too! Contact us now and learn more about special offers for the newcomers!