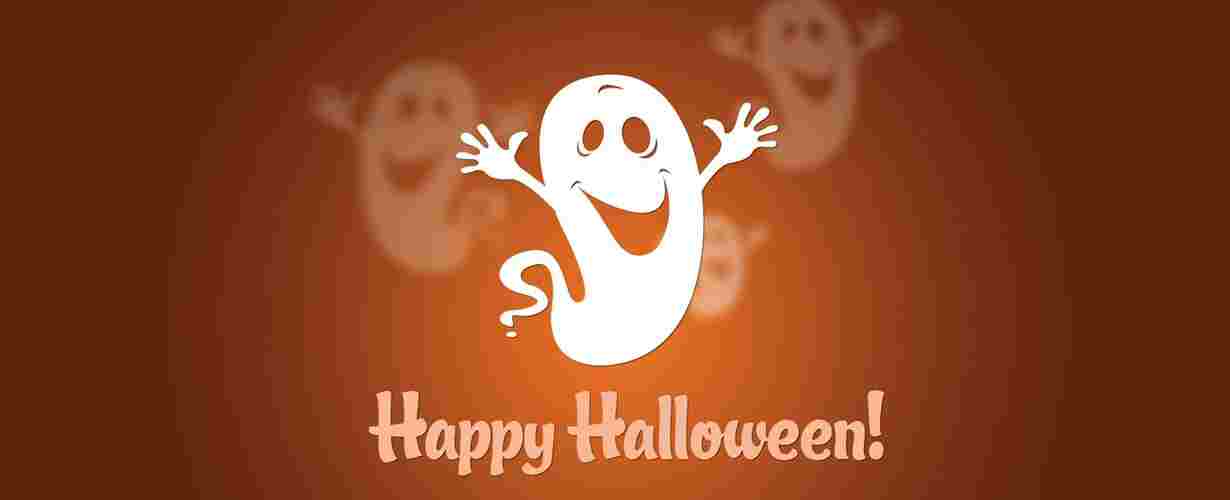 Halloween Ballroom Dance Party 2016 in Dubai
Another annual Halloween dance party took place on the 29th of October 2016 at the ballroom floor of the "Dance For You" studio, Dubai, UAE. The ballroom was crowded with scary monsters, chilling ghosts, pale skeletons, sexy witches and other mysterious creatures of Hell and spawns of darkness. All of them were energized by the sinister atmosphere of Halloween and united together in different combinations to fulfil their destiny for this evening and do what they were supposed to do: perform amazing dance moves full of passion, grace and horror. The dance list included Ballroom Standard and Latin-American dances, such as Waltz, Salsa, Tango, Jive and others.
Why Do We Celebrate Halloween in Dubai?
"We like to organize such kind of events in our dance school", - says Arseniy, the manager of the "Dance For You" studio. It's a good opportunity for our students to meet altogether beyond the dance lessons and, besides, it is a pleasant social event. You can freely communicate and dance with everybody, relax and enjoy the music, and simply have fun! It's very important to state that this event is not private: we don't restrict entrance by letting in only the current or former students of our dance school. It's an open event that everybody can join, even if he or she has never attended our studio before. Moreover, we try to make our event available for any person who is located in Dubai during the Halloween dates. Considering the fact, that we possess the largest professional sprung dance floor among the dance studios of Dubai, we can accept quite a lot of guests. To popularize this event, this time it was absolutely free. We only demanded for obligatory registration and booking in advance in order to be ready for the expected number of guests and accordingly prepare comfortable conditions and atmosphere. Of course, when our event will one day become too popular (who knows? ), then we will probably need to expand and get more space to prevent being overcrowded.
There's a simple explanation why we have chosen Halloween as an idea for the themed party. First of all, it is its overall popularity in the world and quite simple idea that make it recognizable, clear and understandable for everybody of any age. You don't need much effort to explain what it is. Originally a holy day, now it's became neutral and can be accepted by people of any religion. Also it's easy to find and buy the fancy dress for the party: almost all online shops that sell costumes have a special section on the website dedicated to Halloween. There are many instructions and recommendations online how to prepare for the Halloween, including selection of dress and outfit, make-up and accessories, etc. Even we prepared and posted such information on our website (read more). But the main reason why we like Halloween is the concept of disguise that in our case evolved into masquerade or a masked ball. Originally masquerades appeared long ago in the history of ballroom dancing and were extremely popular (read more). Traditional masks (such as Venetian styled masks) were used, but Halloween allows to reincarnate this good ballroom dancing tradition and add some modern tendencies such as new fancy dresses and costumes (that usually have scary or sexy style or both), new types of masks and make-ups. Besides, it allows to decorate the party for deeper immersion in the atmosphere of Halloween. Simply paying attention to the details, it's possible to make the party more special, unique and successful.
The Ballroom Dancing Party
We followed our tradition and split the event into 2 sub-events: a party for kids and a party for adults. Both of them were on the same date, 29th of October. The party for kids started at 6 p.m., and the main party for adults started at 7 p.m. As you have already figured out, the event was full of music and dances. The dances were performed in the following formats:
Showdance – a special surprise for the guests. It's a dance show that was prepared by our professional dance team.
Single Dance – a dance performed by a single couple which was one and only on the dance floor. It could be performed as a classic pure dance or a dance show. Such dance usually requires confident dance skills and that is why it was usually performed by mixed ProAm couples, when one partner is an amateur dancer, and the other one is a Pro from our dance crew. However, some couples consisted of amateurs only.
Group dance – a dance show performed by more than two dancers. This type of dance was prepared by our children and teenager students with their dance teacher.
Freestlye Dance Party – it's a standard dance party when everybody is welcome to the dance floor to show their skills and enjoy the body movements.
We also prepared some pleasant surprises for our students – the trophies of the "Dance For You" studio that acknowledges their dance skills and results of their dance training!
Photos and Videos from the Halloween Ballroom Dancing Party 2016
Below are some selected media from the party. The complete set of materials is available at the photo gallery and video gallery on our website.
Sergii and Alexa perform Foxtrot.
Ruslan and Tatiana perform Tango.
Ruslan and Salma perform Cha cha cha.
Ruslan and Melissa perform Rumba.
If you couldn't join the Halloween party this year, please, don't get upset! We will be glad to see you next year at Halloween Party 2017! Besides, we organize other events and parties, too. If you enjoy music and dancing, don't hesitate to contact us. We will fulfill your dancing needs by developing an appropriate individual dance program and dance classes for you. We will also invite you to other social and dancing events of our studio. Besides, we have a special offer for newbies who haven't attended our dance school before. Contact us now to get more information.